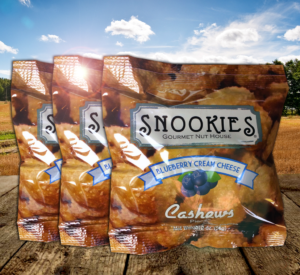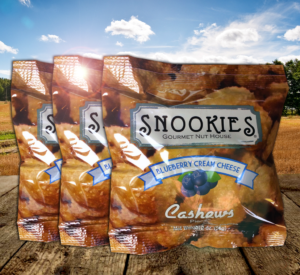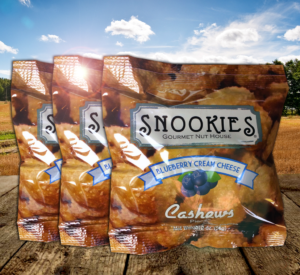 Welcome to Snookies Nut House!
There's Always Something New to Try
"Snookie's Gourmet Nuthouse" was founded in 2012 in Snookie's home kitchen, located in Southern California. The company got its start by simply seeking to find a new delicious fun snack! After trying many different recipes, Snookie finally developed his own secret "Patent Applied For" Cream Cheese coating process. This process makes every cashew he roasts and coats insanely delicious! Snookie starts by using only the highest quality Cashews and real Cream Cheese. Next, he blends his "Patent Applied For" Cream Cheese formula, which is then precisely cooked and coated over each delicious cashew. Snookie's Gourmet Nuthouse currently offers several different flavored Cashews, including his house favorites: Cream Cheese Cinnamon Crunch and Blueberry Cream Cheese, making every cashew you eat an appetizing experience you'll never forget!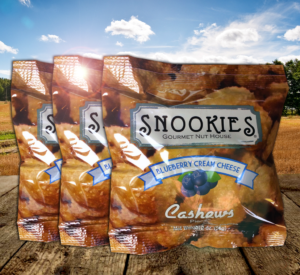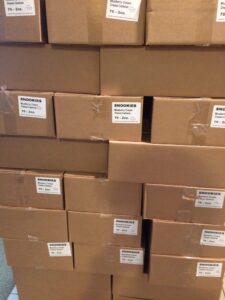 All Natural Packed and Ready to Ship!
The best in flavored cashews, delivered to Your door!
Ingredients:
CASHEWS
(cashews, canola oil)
SUGAR
CREAM CHEESE
(pasteurized milk and cream cheese culture, salt, carob bean gum)
SWEETENED CONDENSED MILK
FLAXSEED
(milled)
ALL NEW NATURAL BLUEBERRY RECIPE