Get snookies original
cinnamon cream cheese flavored cashews
We Make quality snacking Affordable
The Cashew flavor that stared it all! This award winning flavored cashew started our business! Made with only the purest of ingredients, Snookies Nut House sky rocketed to fame when these Cashews were originally introduced over 5 years ago!
Since then, our chefs created "Blueberry Cream Cheese Cashews," and most recently, a new "MANGO Cream Cheese Cashew" adding to our original recipe!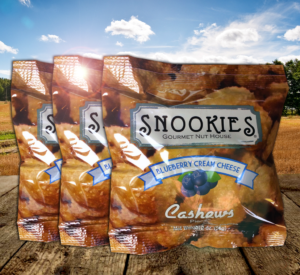 flavored cream cheese cashews
Original Cinnamon
Mango Caribbean

CBD

MANGO CREAM CHEESE CAshews
World's First and Only
250MG CBD Mango Cashews

tastes fantastic
A unique line of flavored cashews with a surprising great taste!